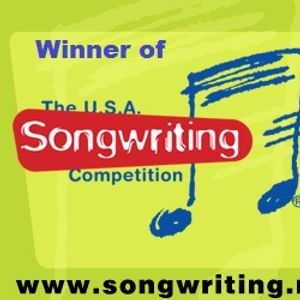 "Cheap as a Kiss" is the Lyric Winner of the USA Songwriting Competition 2022
Written by Michael R. J. Roth & Eric Ramsey
We are thrilled to announce that "Cheap as a Kiss" is the Lyric Winner of the USA Songwriting Competition, especially since it is not a typical song, but rather one of those songs that sprang forth on its own and demanded to be written. One of those rare bird sightings. Can't wait to share it with you.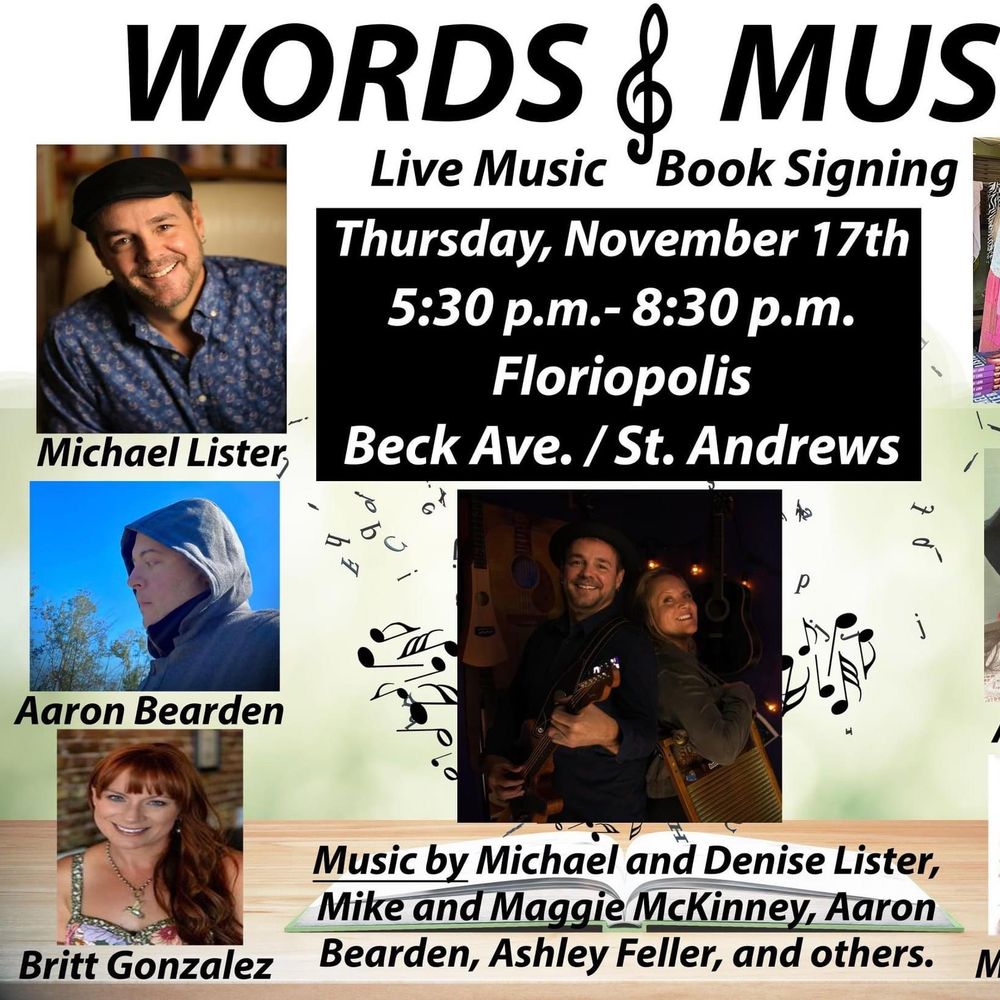 Words & Music
Live Music and Book signing
I will be joining a group of local songwriters and authors in Panama City, Florida, for an evening of music and literature! Live music, readings, and book and CD signings.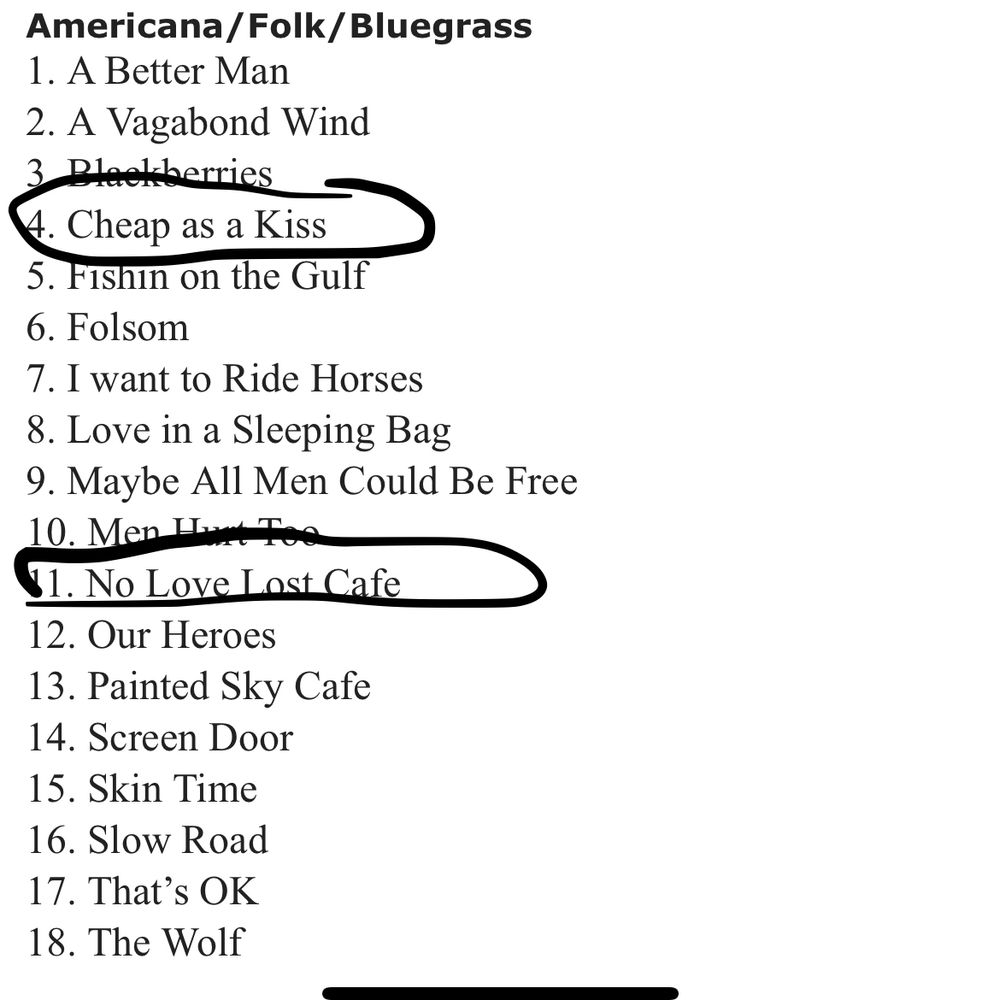 Dallas Songwriters
Two semifinalist songs
Two recent songs, "Cheap as a Kiss" (written with Eric Ramsey) and "No Love Lost Cafe" (c-writer Harri Wolf) were announced as semifinalists in this year's Dallas Songwriters Association song contest. Results will be announced in January. Fingers crossed.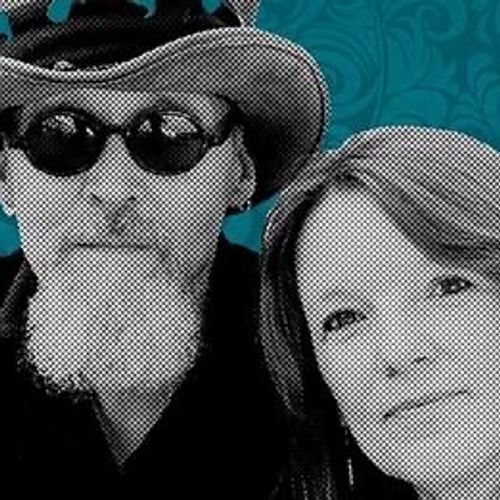 Boo Radley plus Melissa Bowman, Savannah Jane and Michael R J Roth
New Date: Saturday, March 18, at Roberts Hall
MBoo Radley returns to Roberts Hall and Melissa Bowman, Savannah Jane and Michael Roth start the night with a songwriters in the round show!
Boo Radley's original music highlights the songwriting skills and true passions of the acoustic duo, husband and wife Michael Shawn Turner and Patricia Matson-Turner. "Meaningful lyrics, high-quality, well-rehearsed vocal harmonies, and Turner's intricate playing on his warm, full-bodied acoustic guitar set Boo Radley apart." Their songs, speaking to modern-day and sometimes personal issues, resonate with audiences young and old. Ranging from soft ballads to more hard-driving acoustic songs, their spirit has proven to thrive through Boo's live performances.
https://www.reverbnation.com/BooRadleyMusic 
Michael R. J. Roth has been called "a cool dark troubadour...not unlike Townes Van Zandt" with songs known for intriguing imagery and "deep, profound truth." He is a three-time lyric winner of the The Great American Song Contest, and lyric winner of the NSAI Song Contest, the Dallas Songwriters Association, the Austin Songwriters Group and the Mid-Atlantic Song Contest. His song "Gone Gone Gone" written with Eric Ramsey was a Grand Prize Winner (second place) in the 2021 Dallas Songwriters Association Song Contest.  Lori McKenna called him "Brilliant." 
http://easyheroes.com
When: Saturday, March 18, 2023
7-10 p.m.
Where: Roberts Hall 831 Florida Avenue Lynn Haven, FL 32444
First Sundays with Michael R.J.Roth
Americana Cafe Sundays
Americana Cafe Sundays' final First Sundays concert series for the summer features Michael R.J.Roth, singer/songwriter recently from New Mexico performing his original music to a listening audience. Byobeverage and snack.
The show will take place at Maggie's Musical Farm, 15312 Blue Springs Rd Youngstown, FL 32466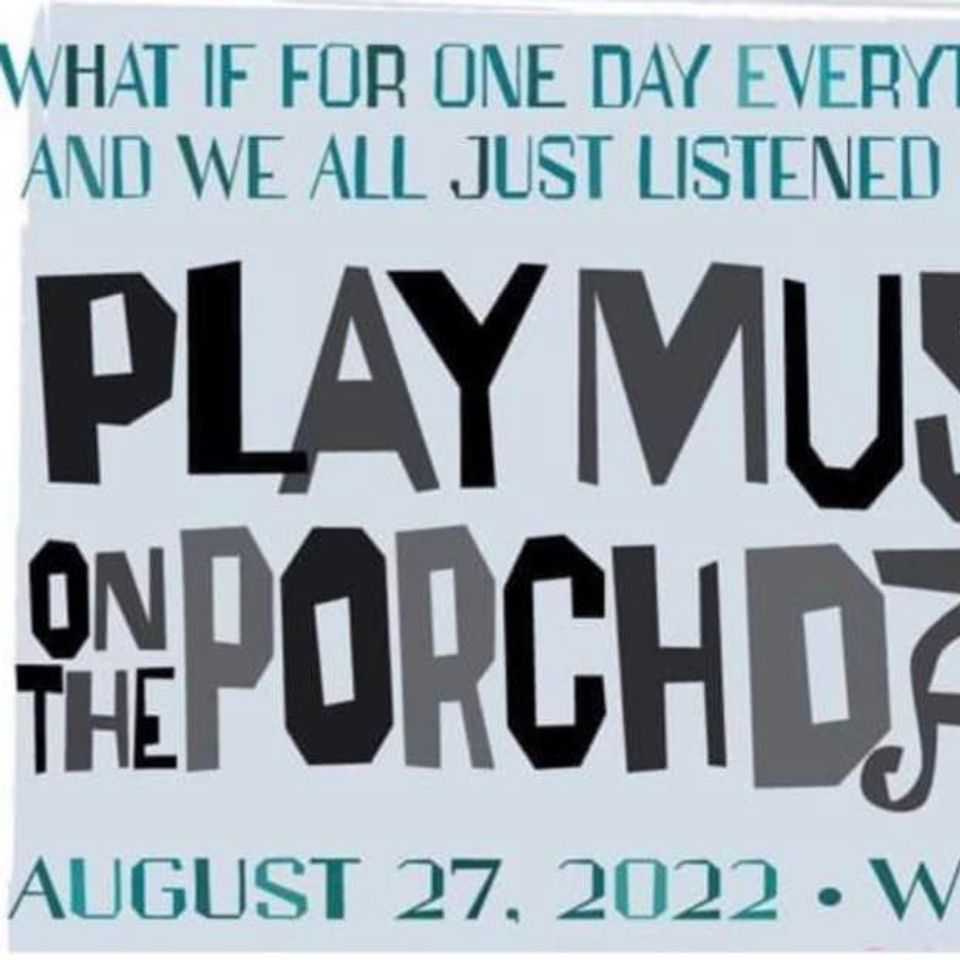 Play Music on the Porch Day
August 27, 2-4 pm
Join me for this worldwide event, which will be celebrated in downtown Panama City.
Throughout history, musicians have played and sang on porches, in yards and in the streets sharing their passion with others.  
Play Music on the Porch Day invites musicians all over the world to revive that tradition.
Saturday, Aug. 27th from 2-4pm, come STROLL along Harrison Ave. listening to our very talented local musicians. Browse the shops, grab a drink, and enjoy our beautiful downtown while celebrating the love of MUSIC! See you there!
I'll be playing at Pyramid, locate at 524 Harrison Avenue, Panama City, FL 32401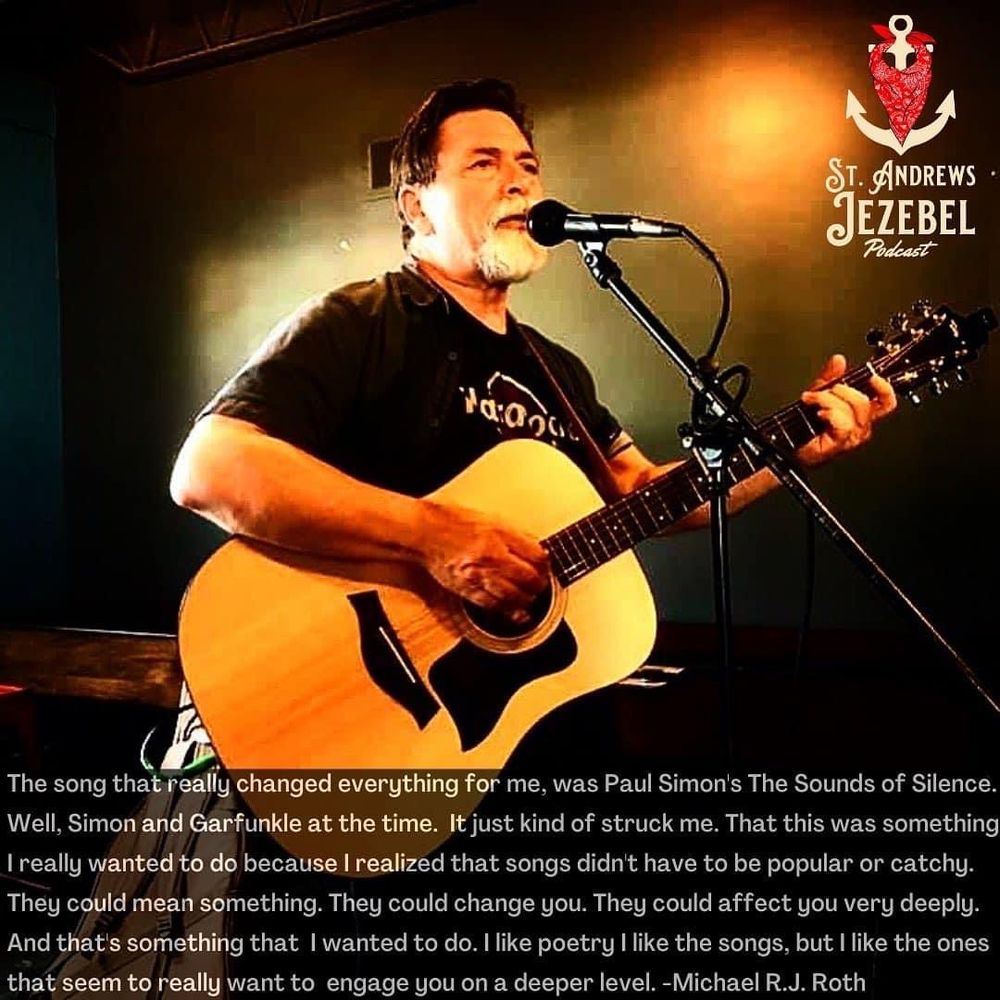 St. Andrews Jezebel Podcast
Easy Heroes Featuring Salty Local Michael R.J Roth
The St. Andrews Jezebel Podcast is a weekly celebration of art, culture, and small business life happening exclusively in St. Andrews Florida, a historic arts district near Panama City Beach Florida. Each week Ashley interviews salty locals sharing their journeys in the reconstruction period following Hurricane Michael.
In this episode, Ashley talks to songwriter Michael R.J. Roth about his career. In recent months Michael and his wife relocated to the Florida Panhandle from New Mexico.  In response to his arrival, the local songwriting community welcomed him with open arms. He is the  winning lyricist of the 2019 NSAI LYRIC COMPETITION, the Great American Song Contest and a member of the Dallas songwriters association, he is one of the most prominent lyricists around.
On this episode Ashley and Michael talk songwriting, performing, stage fright and Michael's early impressions of Historic St. Andrews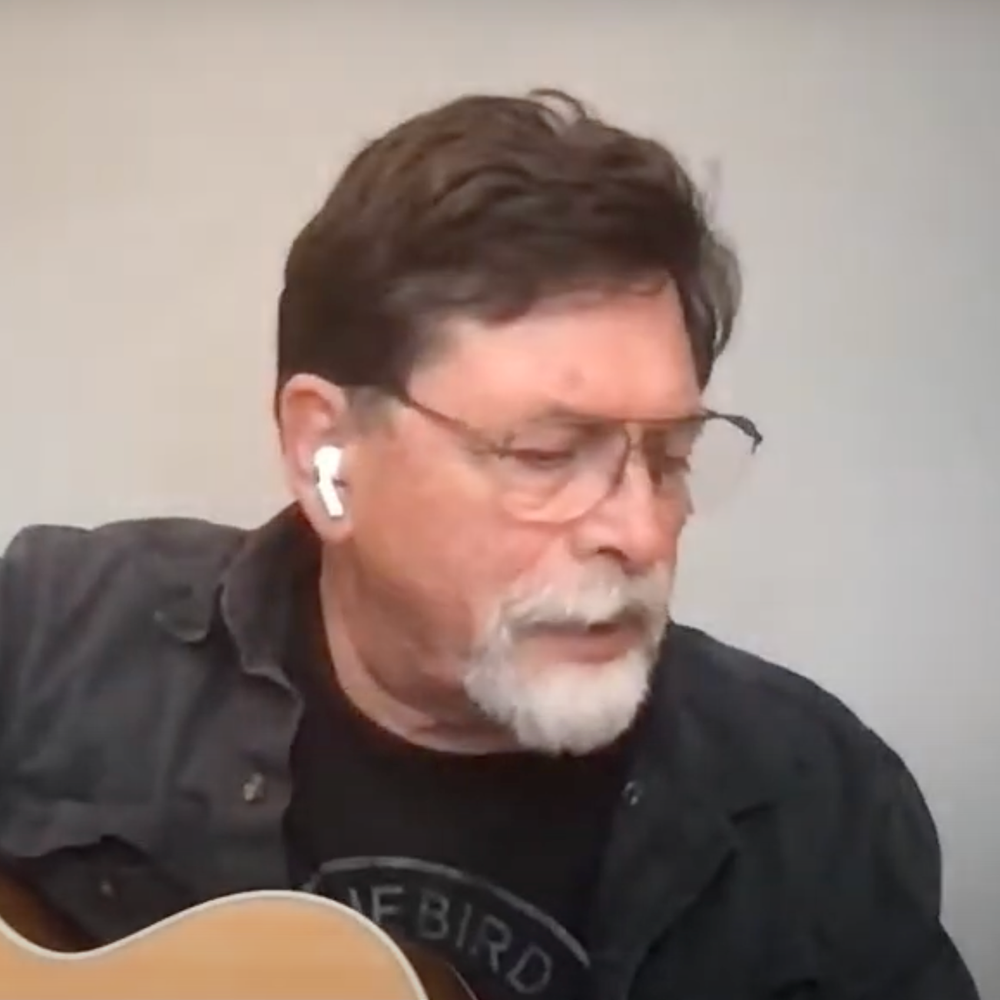 The Loop at the armory
July 21, 2022
Featuring:
Kirby Heard - High Point, NC - kirbyheard.com
Anne Sandstrom -Burlington, MA - annesandstrom.com
Michael R J Roth - Lynn Haven, FL - easyheroes.com
Rick Drost - Cambridge, MA - rickdrostsongs.com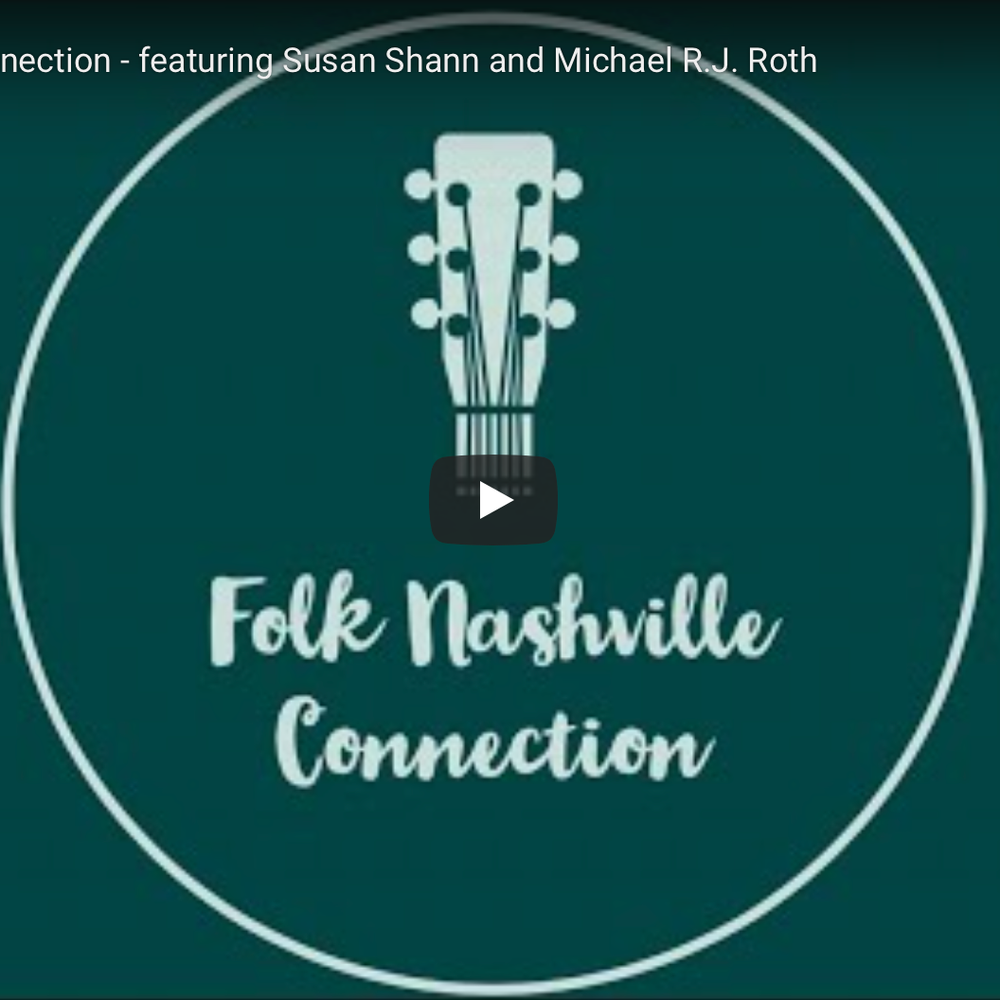 Folk Nashville Connection
March 21, 2022
Featuring folk singer-songwriters Susan Shann and Michael R.J. Roth, with hosts Brant Miller and Michael & Nell.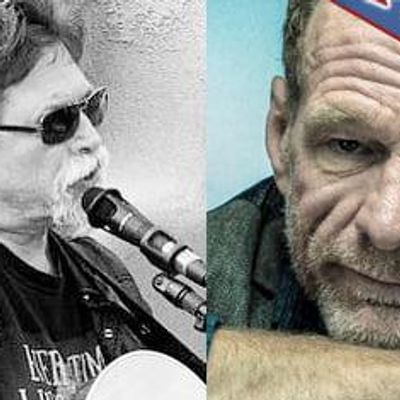 DSA'S 31st Annual Song Contest Awards Jan-15-2022
"Gone Gone Gone" runner-up Grand Prize Winner - Judge's reaction
"It's authentic, it's raw, it's sentimental...a great, great song." - Judge Roy Elkins, Broadjam CEO